Best Compression Packing Cubes for Travel
Whether you're heading out soon on a 3 week European road trip or a 6 month adventure around the world, compression packing cubes are about to be the best thing you didn't know you couldn't live without.
Hate reading? watch this video instead.
After living out of compression cubes for a year during their around-the-world honeymoon, Tripped Travel Gear owners Tim + Fin (hi that's me) completely feel in love with how:
compression cubes keep your backpack/luggage organized

dirty clothes don't stink up clean clothes

cubes act like "drawers" in your luggage AND in hotels/hostels/airbnbs/yurts/tents/boats/airport lounges

when curious airport security asks to open your luggage, your underwear doesn't spill out on the table

when you have to gate check your bag and it is accidentally dropped all your clothing items don't come spilling out along the runway (real story)
The problem with some travel gear though is that it is either very expensive (to ensure high quality) or very cheap (but might not last your entire trip).
tripped travel gear compression cubes
Seeing a gap in the market, Tim + Fin created Tripped Travel Gear to help long-term travelers (like themselves) have access to high quality travel gear that doesn't have expensive shelf space in REI, a booming Instagram account, celebrity endorsements and the high price tag that comes along with all that.
Instead, Tripped is a small e-commerce business that has quality gear for less. Save your pesos for whale shark tours or your next hotel room!
Compression packing cubes help you with packing your clothes by compressing the air out of them. These compressible (and expandable) cubes use a two zipper system to help eliminate the extra bulk when packing your luggage. The zippers literally compress your clothes together and eliminate wasted space.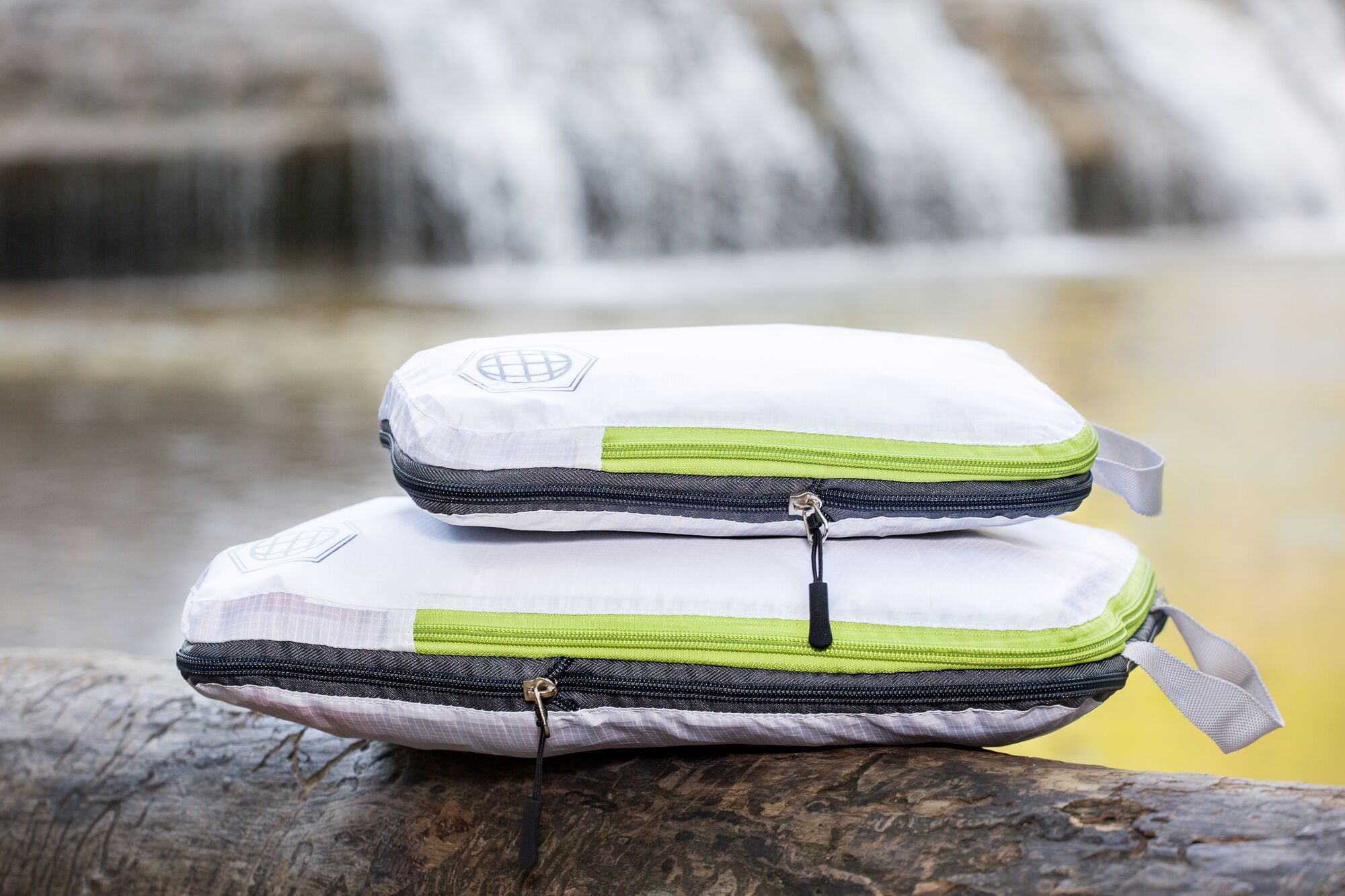 Our ripstop polyurethane fabric is water resistant to help keep moisture out of your clothes wherever they're packed and is ultra lightweight, durable and more reliable than nylon alternatives.
Do you overpack like we do? These zippers have a big job. That's why every zipper has a reinforced zipper stop with double stitching.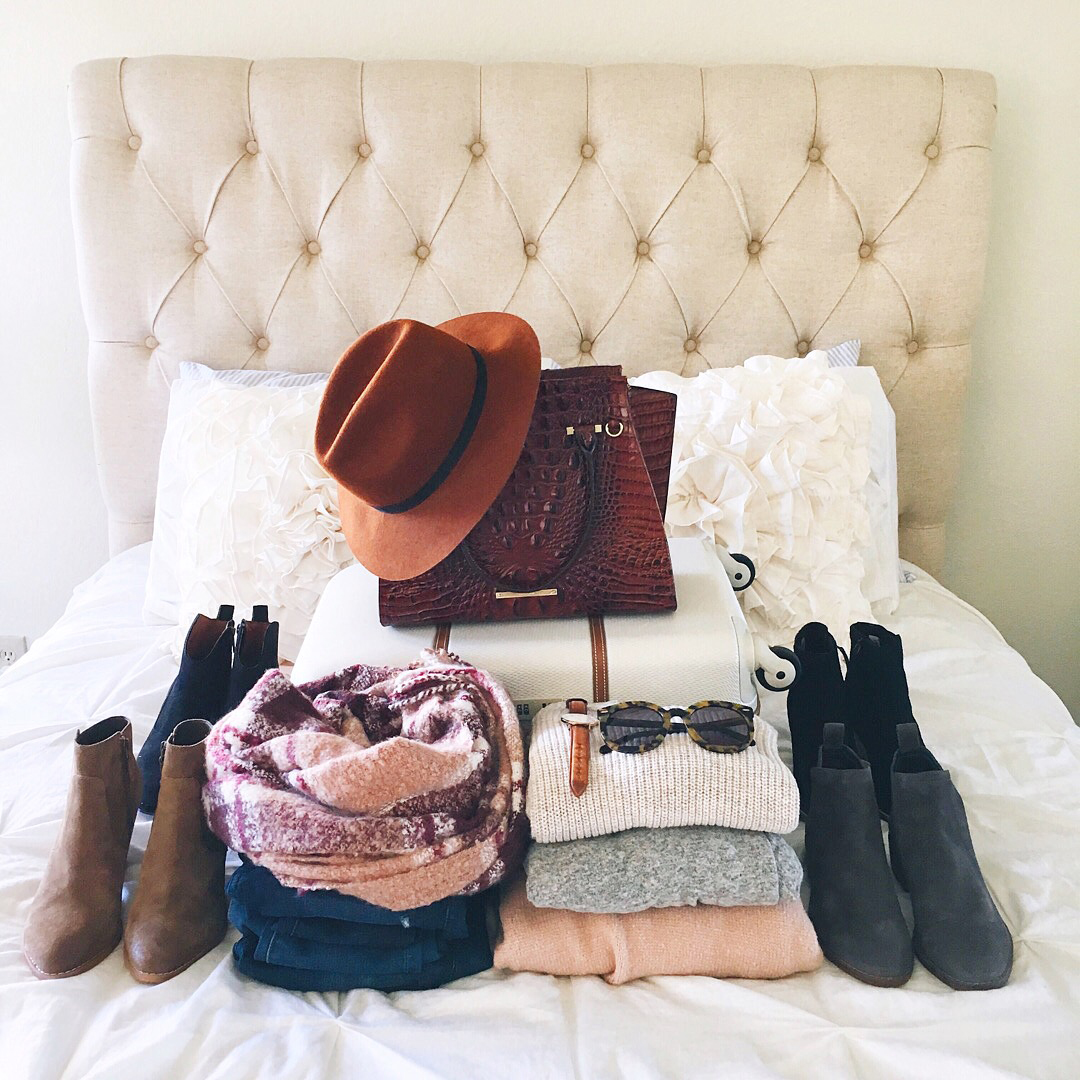 If you've never tried COMPRESSION packing cubes before, get excited! They hold way more than packing cubes alone and certainly more than just shoving loose clothes in a suitcase. Get an estimate of how much our compression cubes hold here.
The right cube set for your next trip.
The question we get asked the most: which set is right for my trip? The good news? We've done all the thinking for you.
What are the best compression packing cubes for my trip?
No matter if you changed your mind, received them as a gift or found them on the side of the road, we want you to be as happy with your cubes as we are. If you're not happy with your set you just let us know and we'll do whatever makes sense to make it right. No photos, no receipts, just good ol' customer service. Contact us any time at hello@trippedtravelgear.com.
Don't let packing and luggage disorganization take away from your next trip. Grab the right set for you and grab an extra one for your favorite travel partner.